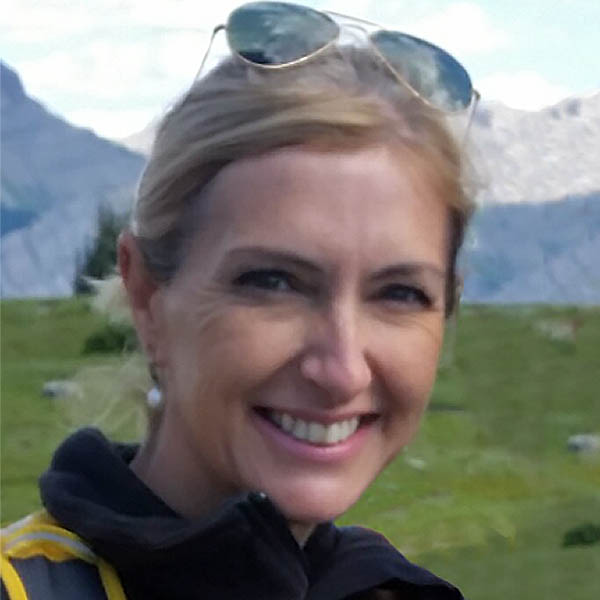 Jill likes to think of people as vessels of connection. Paintings focus on genuine, supportive relationships and the goodwill that holds people together. She combines real experienced moments and sensations with the imaginary, reframing life's journey to be hopeful and inclusive. Figures are abstracted to varying degrees, becoming a metaphor for the wider human condition. Boundaries are reduced, and permeable figures merge with each other and, at times, with their distinct environment.
Jill has a consistently experimental and intuitive approach, combining significant elements with a collage aesthetic. Paintings are created with fine layers of mixed water-media and oil, using connection processes like merge, share, paste and equalize. Symbolic relating colours parallel her theme. Horizontal marks suggest flux, growth, and expansion. Preferring an ambiguous narrative, she invites viewer completion.
Read More
Jill's unique lens reflects both moving extensively – displacing her from her family and country of origin, and previous crisis intervention work that sheds light on profound relationships. Painting empowers her to symbolically bridge vast distances and time to feel connected to her family and roots. Painting also helps her seek meaning and share wonder by connecting with herself, others, and the environment. Born and raised in New Zealand, Jill graduated with Honours in painting from Auckland University. She is a Toronto painter and has enjoyed teaching roles and residencies in New Zealand and Canada. A highlight of her teaching career was establishing and directing an independent art school for ten years. In addition to exhibiting and painting commissions, she is actively engaged in her art community, jurying, curating and installing Gallery exhibitions. Jill has paintings in international private, corporate and public collections, including hospitals, care facilities and community spaces.