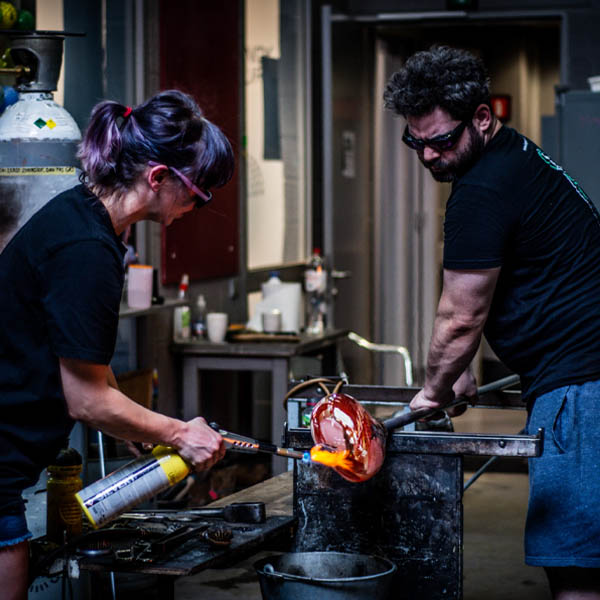 Alyssa Getz & Tom Cudmore
Alyssa Getz and Tom Cudmore have been blowing glass as a team for 15 years, they currently operate out of Glen Williams Glass in Georgetown, Ontario. Alyssa Getz is a glassblowing professor at Sheridan College in Oakville, Ontario. Last year they both traveled to Lommel, Belgium. Where they completed a three month residency making glass for the permanent collection of the iconic GlazenHuis Museum.
"Glass art demands being adaptive to change. When everything flows smoothly, it's easy to forget the fragility of the material. But we persist, creating anew, pushing limits, and improving. Sometimes, our journey leads to our worst pieces or piles of shattered glass, yet these experiences are equally important and memorable. Making things brings us joy, and we're grateful to continue. Thank you."
Alyssa Getz, Tommy Cudmore
Tropical Iceberg Glass
All artworks are subject to availability.