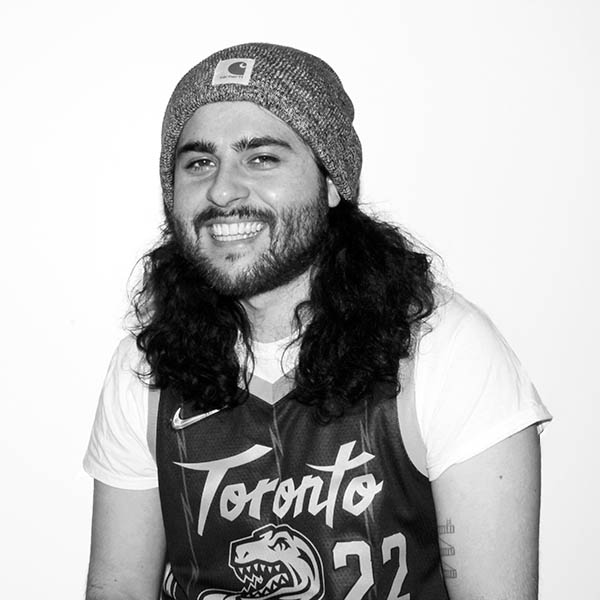 Ernesto Cabral de Luna is a Mexican photo-based artist based in Toronto studying photography at OCAD University. He has exhibited work at online and in person galleries including at Toronto's Xpace Cultural Centre last fall. He was one of the three artists selected for the Toronto Raptors' 2022 Welcome Toronto Creators Program and was the recipient of the Wendy Coburn Art and Social Change Scholarship at OCAD University in 2021. Ernesto works in a variety of photo-based mediums, emphasizing the multi-faceted possibilities that exist within all photographs and imagery. His style of art is contemporary, utilizing pictorial history from archived imagery that allows for him to bring the past into the present through modern art techniques. His work deals with exploring themes of identity and representation, drawing from his experience as an immigrant to create artwork that is relatable to people who feel like they are from two worlds in one sense and from neither in another.
Instagram: @abrokeniris | Website: www.abrokeniris.format.com
Read More
Artist Statement
I am constantly questioning the sustainability of photography and the ubiquity of the image, as well as the role and legacy of photos used to record history, sell products and document our lives.
Emphasizing the multi-dimensionality and materiality of the image, my work centers around altering perception, providing new ways to experience images that have been preconceived with a specific purpose and way of viewing.
Created in an algorithm-centric online world which curates personal and targeted experiences for individual viewers, my collages co-opt the existing layouts from which the images were sourced, a layout and organization of content originally designed for the purpose of every viewer to experience in the same way.
In going against this universal configuration, my collages invite viewers to see something recognizable in a different light and in ways that you're not supposed to.